 asana at home We Bring Online Yoga Videos and Classes to wherever you are
Online Yoga Videos and Classes: Asana at Home was created to help expand the yoga community into the homes and spaces of those who aren't always able to make it into a yoga studio. Asana at Home hopes to make the yoga experience more accessible and flexible to reflect the diversity of our different circumstances. 
We want to create a community with shared values, passion, and purpose by bringing together yoga students and teachers from all over the globe. Our teachers fuel their passion with high-quality Yoga classes, videos, teacher trainings and workshops through our virtual yoga studio platform. 
To help support your practice, we frequently update our yoga blog
Great Online Yoga Videos and Classes in the comfort of your Home
For any of our Online Yoga Video and classes, you need some space to move, a yoga mat, if you have one (a towel also works), and a Zoom account, which is free to set up.
If practicing in a louder space, use headphones to hear the instructor better.
Thank you for practicing with Asana at Home. We're glad you are here.
Have Questions? Check out our FAQ PAGE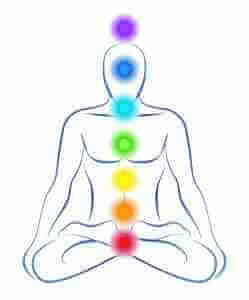 Yoga Blog
What are the 7 chakras and their meaning?
The chakras, which are energy centers in the human body, play a vital role in our physical, mental, and spiritual well-being.