Yin Yoga Teacher Training - Online
With Bernie Clark and Diana Batts
50 hour Online Yin Yoga Teacher Training Course
Why would you want to take Yin Yoga Teacher Training?
The 50 Hour Online Yin Yoga Teacher Training Course intends to share the benefits and techniques of Yin Yoga in a way that will allow you to share this practice with others. This course will guide you through the theory behind Yin Yoga, illustrating the benefits of the training physiologically, energetically, and psychologically. The system will also dive deeply into the practice, teaching you how to do Yin Yoga safely and teach it to others. You will find that your teaching of all styles of yoga will be affected by the many "aha!" moments arising during the course.
Yin Yoga Teacher Training Outcomes
You will gain a new awareness of the wide range of human variation, which includes your uniqueness, and you will be able to answer the question: "What stops me?" You will understand the concepts of tension and compression, but also, you will realize that tension may arise from various causes, not just short, tight muscles. You will also be able to explore the varied benefits of yoga in general and Yin Yoga in particular, to help motivate you and your students to commit to a Yin Yoga practice. Finally, this course will help you learn how to safely adopt and adapt Yin Yoga to your unique biology and biography.
Live Stream Online Yin Yoga Teacher Training Details
Two options to take this Training
On demand – Train on your own schedule with  Recordings from the March  Yin Yoga Teaching Training course.
Sign up for the November 13 Online Livestream Yin Yoga Teacher Training
Bernie Clark's 2023 50 Hour Online Yin Yoga Teacher Training is a unique way to deepen your overall yoga practice and touch tissues rarely worked in a more active yang style of yoga.
Lives Steam Class Time 8:00 AM to 1:30 PM PDT
Price $849 USD
Bonus Free One Year Subscription with Yin Yoga Teacher Training
All students registering for this training will also get a free one-year subscription to the weekly Welcome to the Yinside classes with Bernie plus access to the archives of all past classes.
This is a $200 USD value, but you get it for $0!
Is this Online Yin Yoga Teacher Training for You?
This course, led by Bernie Clark and Diana Batts, is designed for students who have been practicing Yoga for at least one year and want to deepen their understanding of the practice. Prior experience in Yin Yoga is not required. You do not have to be a yoga teacher nor desire to become one, but you are expected to have a passion for Yoga. Expect to learn much more than just Yin Yoga.
The Bernie Clark Yin Yoga Teacher Training Course will Provide
Knowledge of the Philosophy and Practice of Yin Yoga
Understanding of the practical benefits of Yin Yoga: physically, energetically and psychologically
Exploring the similarities between Eastern models of the mind/body/energy (both Daoist and Yogic) and Western Scientific models
Learning the difference between Yin and Yang styles of Yoga
Your Body – Your Yoga! You are unique, and so is each student
Understanding Physiology & Anatomy – from the bones outward including the Limits to Movement and the importance of Skeletal Variation
Knowing what stops you and the difference between Tension and Compression
Understanding Energy including Prana, Qi (chi) & the Meridians, and Western energy medicine
Exploring mindfulness practices East and West within your yoga practice
Working through the most common Yin Yoga asanas
Discussions on the best practices for teaching Yin Yoga and how to modify the practice for students with specific uniquenesses and conditions
Understanding how to tactfully and scientifically address common concerns raised about Yin Yoga
Seven 90-minute video classes led by Bernie Clark
A Yin Yoga PDF workbook which includes copies of the live presentations
A certificate of completion
Plus! Included in this course is a one-year subscription to the Welcome to the Yinside weekly online Yin Yoga classes and the archive of past classes (value of $200US)
And, a 40% discount off the Meditation Revealed course with Nathalie Keiller and Bernie Clark (value of $240US)
THE 50 HOUR Online Yin Yoga Teacher Training Includes
35 hours of live video presentations over 7 days by Bernie Clark and Diana Batts, including periods for real-time discussions and questions & answers
10.5 hours of pre-recorded yoga classes
4.5 hours of self-study, consisting of readings from the text for the course and specific articles
Welcome to the Yinside weekly online yoga classes and the archive of past classes (value of $200 USD)
A final Online Quiz to be completed by the student for Certificate of Completion.
The live video presentations will run, via Zoom, for 5.5 hours each day (which includes a 30-minute mid-day break) over seven consecutive days.
Each day the student will complete a Pre-recorded yin yoga class (seven total) before or after the day's presentation.
Students have up to one year to finish the course.
Ideally, the student would dedicate seven consecutive 7-hour days to complete the course; however, there exists a lot of flexibility for students who cannot due to other commitments or time zone differences. Recordings of All live video presentations will be available to watch when and as often as a student wishes.
The required text for this course is The Complete Guide to Yin Yoga by Bernie Clark. Optionally, also recommended are the books Your Body, Your Yoga and Your Spine, Your Yoga.
YIN YOGA TEACHER TRAINING FREQUENTLY ASKED QUESTIONS
Yin Yoga Teacher Training Testimonials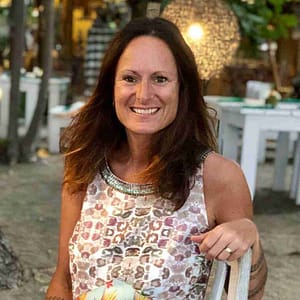 Thank you, Bernie and Diana. It exceeded my expectations on every level. I am so grateful to have been part of it. It will be one of the best memories of lockdown for me in years to come. I am not a yoga teacher, I just enjoy yoga, and this course was, nonetheless, off-the-charts great for me. Bernie is one of the most gifted teachers I have ever had the pleasure of learning from: he was able to break down complicated topics succinctly and memorably. The anecdotes and examples he gave throughout made the teachings much more fun and accessible. It is truly a gift to be able to do that and maintain boundaries and keep the training moving with so many people and questions. Thanks again.
Thank you so so so much to Bernie, Diana, Nathalie, and the whole team for sharing your knowledge, wisdom, and expertise. I have expended a lot of energy during this pandemic, trying to create and offer opportunities to connect with others both artistically and through yoga online. And I am finding it exhausting. It felt so good to be taken care of for a week, rather than being the one who is doing her best to offer some digital nurturing. I so deeply appreciate the incredible amount of work and energy output our week together must have taken, and I am so grateful to have had a chance to refill my well a bit. And to my fellow students, I have loved hearing your questions, reading your comments in the chat, and seeing your posts in the Facebook group. It's so powerful to be part of a worldwide sangha.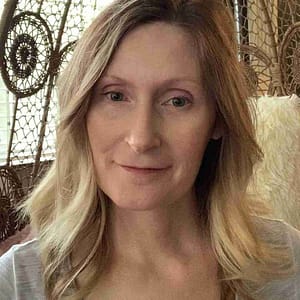 In terms of teacher knowledge and depth of material, this course was one of the best I have taken. Both Bernie and Diana were very knowledgeable and detailed in their teachings. They broke down the material in ways that made it easy to learn and absorb. I feel my understanding of anatomy has expanded by taking this training. Bernie and Diana also connected the anatomy to the history and philosophy components of the training so that those sections made sense both within and apart from a yogic setting. Taking this training online also contributed to my positive experience. It's not often possible for me to attend a certification training of this magnitude without having to travel. The online option provided me with an accessible way to further my career path, attain continuing education credits, and study with my teachers from home. And the fact that my teachers were able to make an online training so personable speaks volumes. I am forever grateful for this experience.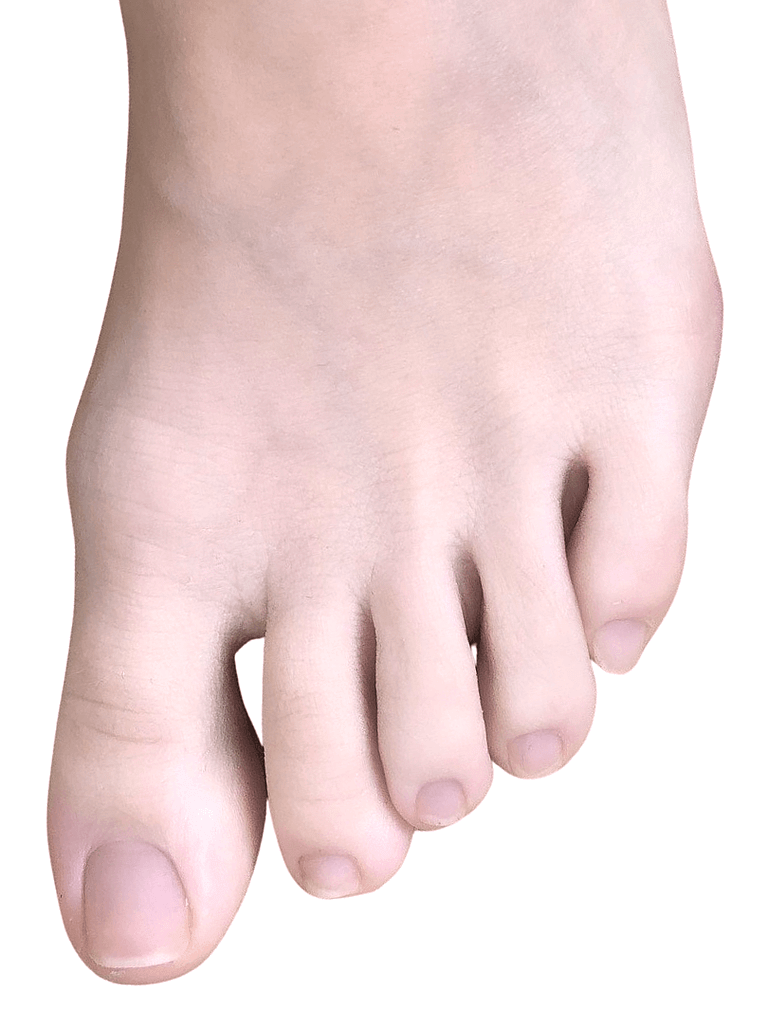 Toes curling is a common condition that affects most people at some point in their lives. From the telltale bent position of a hammer toe
In our ever-evolving journey of self-discovery and growth, many seek tools to connect deeper with our core values and integrate positive changes into the tapestry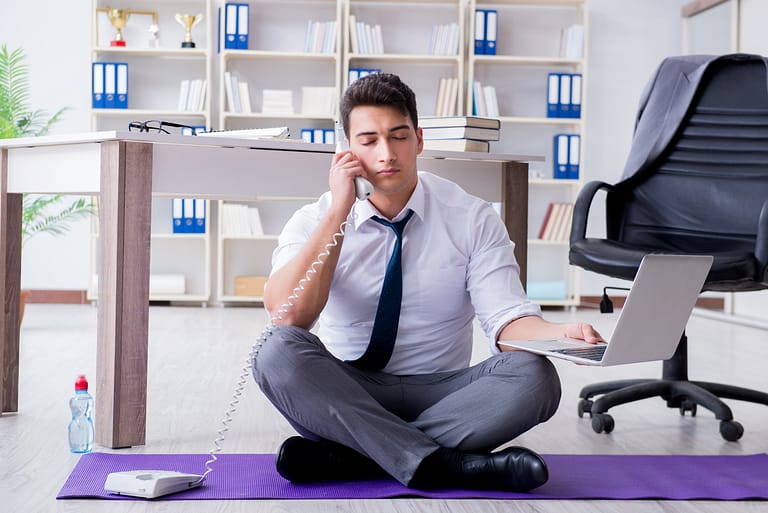 Long hours, heavy workloads, endless meetings and stressful deadlines are major factors in various health problems among office workers. High blood pressure, back strain, carpal