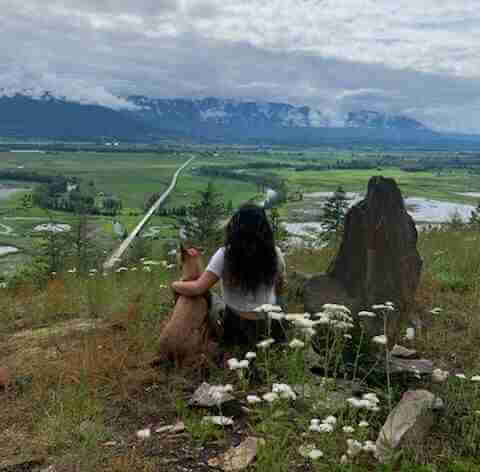 Breath: bridging the gap between the mind and the body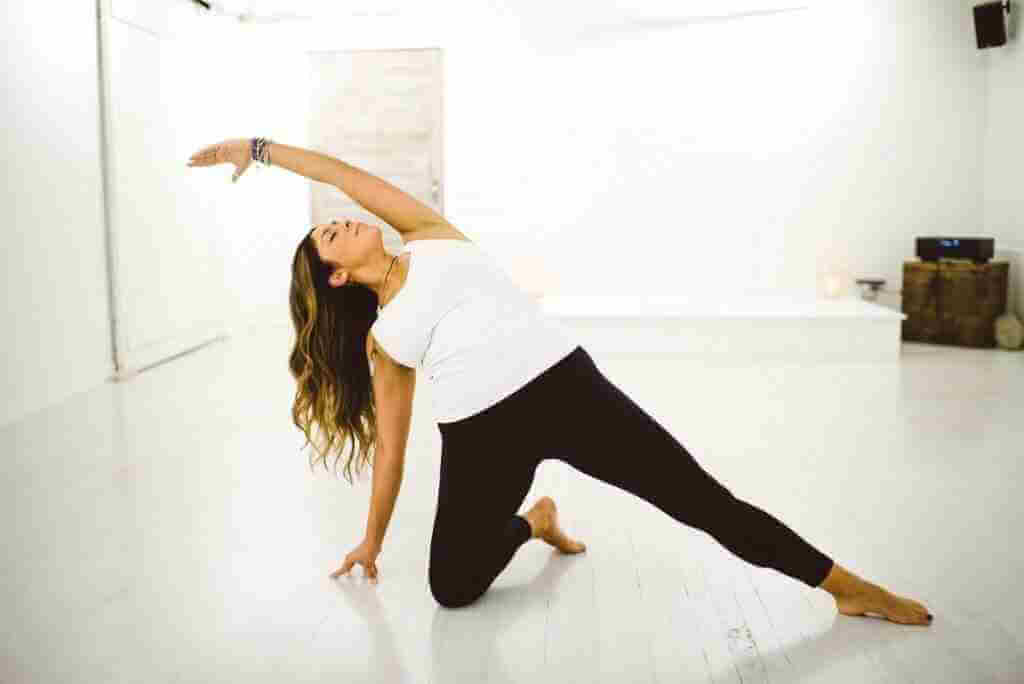 Yoga came into my life at a point where I no longer had a choice. I needed to make as radicle change in my journey, to save my life. Yoga shifted me out of fight/flight and into the present moment. Allowing me to dive into the depths of my being, giving me the structure to safely release what no longer served me and let me explore the rhythms of the mind-body connection. 
I am dedicated to creating a warm, welcoming, grounded and light-hearted space for people to gather, fostering connections to themselves and explore their practice through the mind, body and spirit. 
The classes I offer are curated with compassion, trauma-informed care, playfulness, impermanence and deep reverence for where you are in this moment. I would love to assist you in bridging the gap between the mind and the body through various asanas, kriyas, meditation, mantra and pranayama. I ask you to open your heart, embrace the deeper levels of your mind, let go of things that no longer serve you and guide you to realize that life is nothing but a self-discovery process; full of opportunities for growth, expansion and elevation. Always be grateful for those opportunities, for they make you who you are and who you are is beautiful. Nothing to fix or change.
"In this moment, you're still breathing. In this moment, you've survived. In this moment, you're finding a way to step onto higher ground." – Oprah 
When I am not teaching or practising yoga,  I can be found hiking up mountains, doing cold water plunges, meditating under trees, exploring the globe, camping, immersing myself in the beauty of nature, growing my own food, foraging, creating new vegan recipes, working on my 1986 bluebird bus, volunteering and going on adventures with my dog Fiona. 
Qualifications/Certifications 
RYT 200 Vinyasa with Mike Nichols 
40 Hr Kundalini Module with Gloria Latham 
RYT 80 Restorative Yoga with Chris Manansala 
RYT 80 Y.O.G.A. for Youth with Krishna Kaur 
Full Spectrum Doula Training with Teresa Campbell 
RYT KRI 200 (Kundalini) with Krishna Kaur 
Mediumship 101 and Reiki Level 1 with Jehey Vy 
Currently enrolled in the Wise Woman Way of Birth Doula Training with Gloria Lemay and Jessica Austin
I look forward to supporting you in your journey and leaving you with tools that you can use off the mat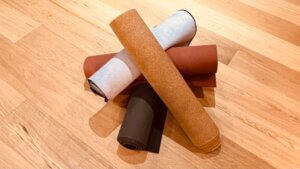 I created this guide to help you navigate the intricate details of the yoga mat size chart, unveiling the nuances of length, width, and thickness
Nerve gliding exercises are gentle stretches or movements designed to relieve nerve tension, provide pain relief, and improve mobility in the affected area. These gentle
Butterfly Yoga Pose, also known as Baddha Konasana or Bound Angle Pose, is a rejuvenating and versatile yoga posture with numerous physical and mental benefits