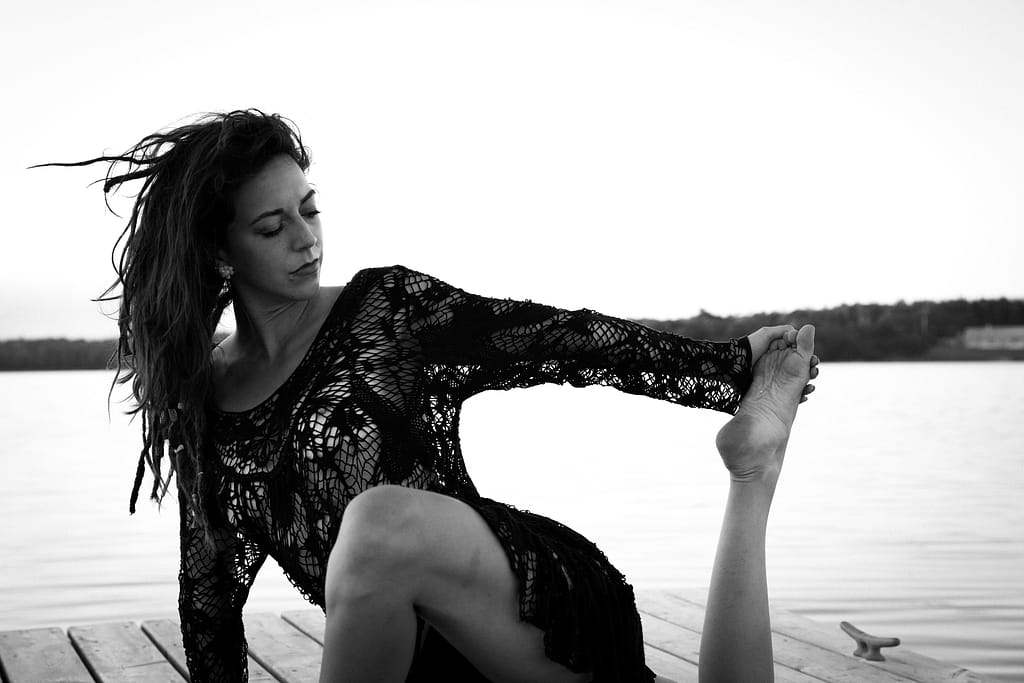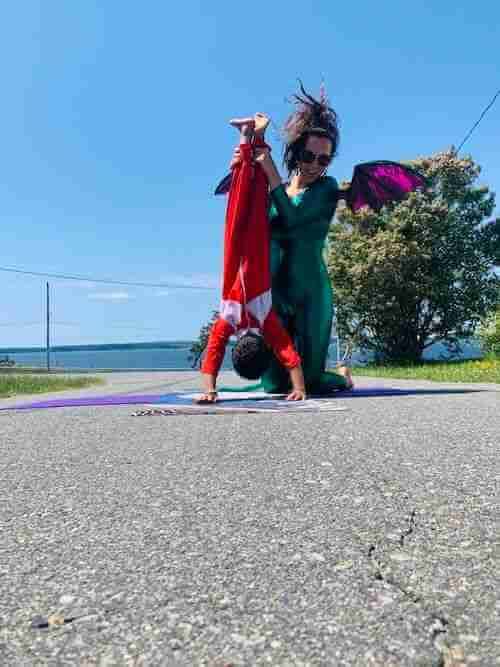 Jessika Rose Yoga Teacher
I fell in love with yoga when it became my daily workout on YouTube while living in China's countryside, far from a gym or any group activity. With no particular goal in mind, I kept flowing for fun. Eventually, I was affected by Tinker Bell's fairy dust. This sprinkle led me to a full mind and body transformation.
Yoga gave me the freedom to move through my day with fluidity, physical and mental strength, a sanctuary, and a place where I could express my authentic self. It gave me confidence and a deeper understanding of life itself. Yoga allowed me to revisit my inner child and to have fun with movement. It took away a part of my ego that I couldn't seem to let go of before yoga. 
As I partake on this journey, judgement, self-criticism, and competitiveness with myself and with others, seem to have vanished. Yoga gave me a sense of acceptance, love, awareness, kindness, compassion for myself and others. Best of all, my relationship with my friends and family has transformed drastically.
Yoga means "to yoke" or "to connect" your body and mind, bringing alignment with your spirit. It also means connecting your opposites so that they become complementary to one another, transforming the dance of war into one of love. Yoga is a never-ending dark hole that brings you light. I believe that everybody should be a part of this transformative exercise, even if it's just on occasion! Rumi once said, "What you seek is seeking you," and people may not necessarily be seeking yoga. Still, yoga is like opening the door to Narnia: a magical world of possibilities.
Rumi once said, "What you seek is seeking you" and people may not necessarily be seeking yoga, but yoga is like opening a door to Narnia : a magical world of possibilities.
My favourite style of yoga is Power Yoga, similar to Vinyasa. Power Yoga allows me to strengthen my muscles and slowly progress into more challenging asanas. It's fulfilling to see my progress and transformation on the mat, which inevitably follows me off the mat. My yoga approach is simply finding the suitable yoga that fits your needs, desires, and abilities, somewhere along the lines of Instinctive Yoga. My teaching style and sequencing fit my personality. Part of my teaching is to adapt my classes to provide for my students. My purpose is to help people through their own transformation and to encourage them when their body wants to move and how it needs to move. My classes are a mix of grounding, strength, mobility, balance and flexibility.
I hold space for people to move intuitively, considering each body knows how to move in a way that feels good. While I guide them through a flow, I always encourage my yogis to listen to their bodies and proceed to liberate tension. I always add a little inversion playtime to get them comfortable seeing the world upside down. Best of all, there are inversions for every level.
I have a passion for teaching, but most of all, I have the desire to help others in the most natural and accessible way possible. I was never good at sports, but I have always loved staying active. Yoga allows people to come together no matter their strength or flexibility level. My classes are fun, and my belief in having fun always brings my yogis back for more!
 Jessika Rose Qualifications
200 RYT Power Yoga with Paul Teodo and Byron De-Marsé
200 RMT Instinctive Meditation with Dr. Lorin Roche and Camille Maurine
Book A Class With Jessika Rose