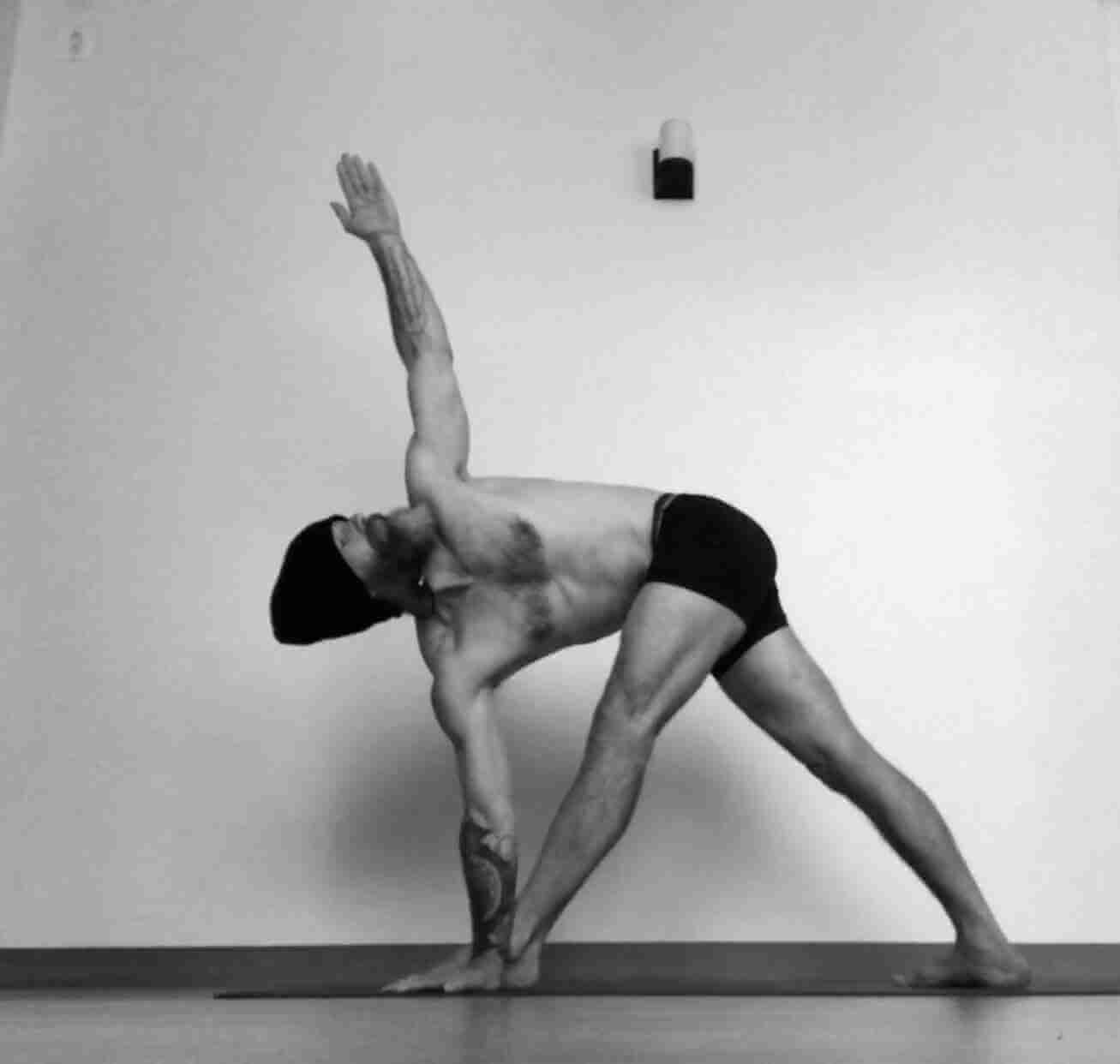 I've been doing yoga since 1996, when I was initiated into breath-body mindfulness on a forest floor in coastal France. In 1998 in Bali, I went to my first formal class and stuck with it for the next four years, jumping on and off the Commitment Wagon, as you do in your Twenties. I got serious in 2003 and later took a YTT in 2004, at Moksana Yoga Centre in Victoria, BC. I began teaching classes almost immediately and have continued ever since.
Also in 2004, I took up Ashtanga Vinyasa Yoga as my main practice, which it remains to this day. I travelled to Mysore, India in 2006, to study at the Ashtanga Yoga Research Institute with the Jois family. I returned there regularly for the next ten years, completing nine extended periods of study under R.Sharath Jois and receiving Teaching Authorization at Level 2 in 2012.
people thrive when [yoga is] adapted to fit their needs rather than strictly imposed.
I'm mostly self-taught though, and go less by the book as the years go by. I appreciate the structure of the Ashtanga method, but find that many people thrive when it's adapted to fit their needs rather than strictly imposed.
The fundamental technique of vinyasa practice is Trishtāna: steady attention applied to the breath, the body and a visual focal point, simultaneously. It's a great baseline technique for many of us and is an effective primer for formal pranayama and meditation. What's most important, however, is cultivating Tristhāna as a self-practice: Yoga is a personal, inward journey which we ultimately take alone.
Dynamic breath-work, quiet sitting, mobility routines and kettlebells training all influence my practice as much as Ashtanga Vinyasa Yoga these days.
I look forward to supporting you with your practice.
Paschimottanasana, commonly called the Caterpillar Pose, is a beloved element of Yin Yoga known for its profound restorative and calming effects. In Sanskrit, 'Paschima' translates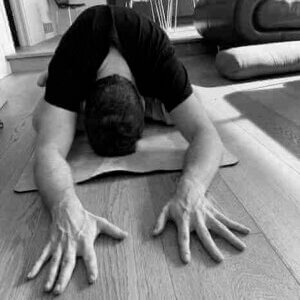 The challenges of modern life often infringe on the essential aspects of our well-being, with sleep being a major casualty. However, the importance of sleep
What is sound meditation, and why has it gained such popularity recently? Sound meditation is an ancient practice with roots in various cultures, such as